El elder M. Russell Ballard responde a preguntas sobre la comunidad LGBT en devocional de BYU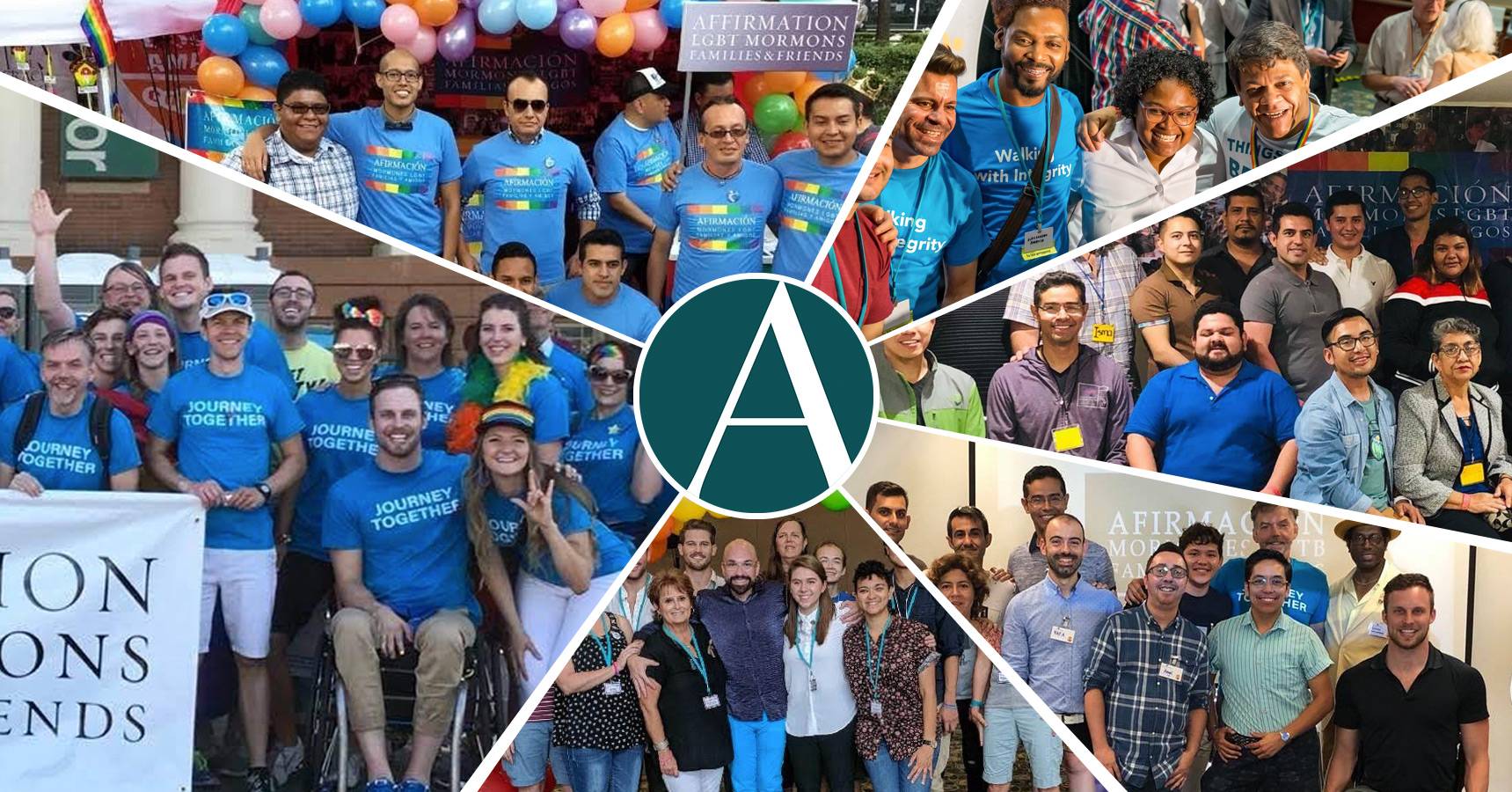 Traducción Israel Flores Álvarez
Durante un devocional de devocional de la Universidad de Brigham Youngal llevado a cabo eel 14 de noviembre de 2017, el élder M. Russell Ballard, miembro del Quórum de los Doce Apóstoles de La Iglesia de Jesucristo de los Santos de los Últimos Días, aprovechó la oportunidad para responder varias preguntas que le presentaron antes de su charla jóvenes miembros adultos solteros de la Iglesia. Recibió 767 preguntas, que cubren una variedad de temas. Al no poder responder todas las preguntas enviadas, eligió responder las preguntas que proporcionarían las respuestas de la manera más amplia posible para cubrir los mismos temas que más se mencionaban en las preguntas. Dos de las preguntas que el élder Ballard respondió estaban relacionadas con la comunidad LGBT.
Pregunta: «¿Qué mensaje tiene para los jóvenes LGBT adultos solteros?»
Élder Ballard: «Quiero que cualquiera que sea miembro de la iglesia gay o lesbiana sepa que creo que tiene un lugar en el reino y reconozca que a veces puede ser difícil para usted ver dónde encaja en la Iglesia del Señor, pero lo hace. Necesitamos escuchar y entender lo que nuestros hermanos y hermanas LGBT sienten y experimentan. Ciertamente, debemos hacerlo mejor de lo que lo hemos hecho en el pasado para que todos los miembros sientan que tienen un hogar espiritual donde sus hermanos y hermanas los aman y donde tienen un lugar para adorar y servir al Señor».
«Cuando amamos a Dios, obedecemos y nos esforzamos por guardar nuestros convenios sagrados. Testifico que vivir los mandamientos del Evangelio trae bendiciones incalculables a todos, permitiéndonos ser lo mejor posible, exactamente quién Dios quiere que seamos».
Pregunta: «¿Dónde se encuentra la Iglesia sobre los derechos civiles LGBT?»
Élder Ballard: «Creemos que los derechos fundamentales de la ciudadanía deben estar protegidos para todos: para las personas LGBT, para las personas de todas las religiones y para todos los demás. En esencia, esto significa equidad para todos. La Iglesia cree que el mejor enfoque para equilibrar estos derechos es proteger los derechos fundamentales de todos los grupos y luego encontrar compromisos razonables en otras áreas donde los derechos entran en conflicto. Este es el enfoque respaldado por la Iglesia como parte de la reciente legislación de no discriminación de Utah».
«Condenamos, en los términos más enérgicos, la intimidación o el acoso de cualquier tipo. Cada persona es un hijo de Dios. Todos tienen derecho a amar y respetar. La razón por la que la Iglesia apoyó el LoveLoud Festival, aquí en el condado de Utah, fue enviar un mensaje contundente de que los jóvenes LGBT o cualquier otra persona nunca deberían ser maltratados y, si tienen problemas, deben buscar ayuda de amigos, familiares y profesionales capacitados».
"Soy consciente del problema del suicidio. Tengo familiares cercanos y amigos que se han quitado la vida. Estudié este asunto y escribí un artículo para la revista Ensign titulado, «Suicide: Some Things We Know, and Some We Do Not» («Lo que sabemos y lo que no sabemos sobre el suicidio», Liahona, marzo de 1988, pág. 16). El suicidio es un tema muy complicado. Los expertos señalan que existen múltiples causas, que incluyen ansiedad, depresión y desequilibrio químico que pueden conducir a la desesperación y la pérdida de autocontrol. Tenga cuidado con lo que dice sobre el suicidio y reconozca que no conocemos las circunstancias completas que rodean cada suicidio. El Señor es el único que conoce todos los hechos y solo Él sabe la intención del corazón. No debemos juzgar a los que se quitan la vida, debemos apoyar y consolar a los que se quedan atrás después de la muerte de un ser querido. Finalmente, recuerden siempre que cada vida es preciosa. Un regalo de nuestro amoroso Padre Celestial».
Stay Connected. Receive our free e-newsletter, articles, events, and more. Subscribe below.