New Affirmation Leadership in Chile, Ecuador, Argentina, and Mexico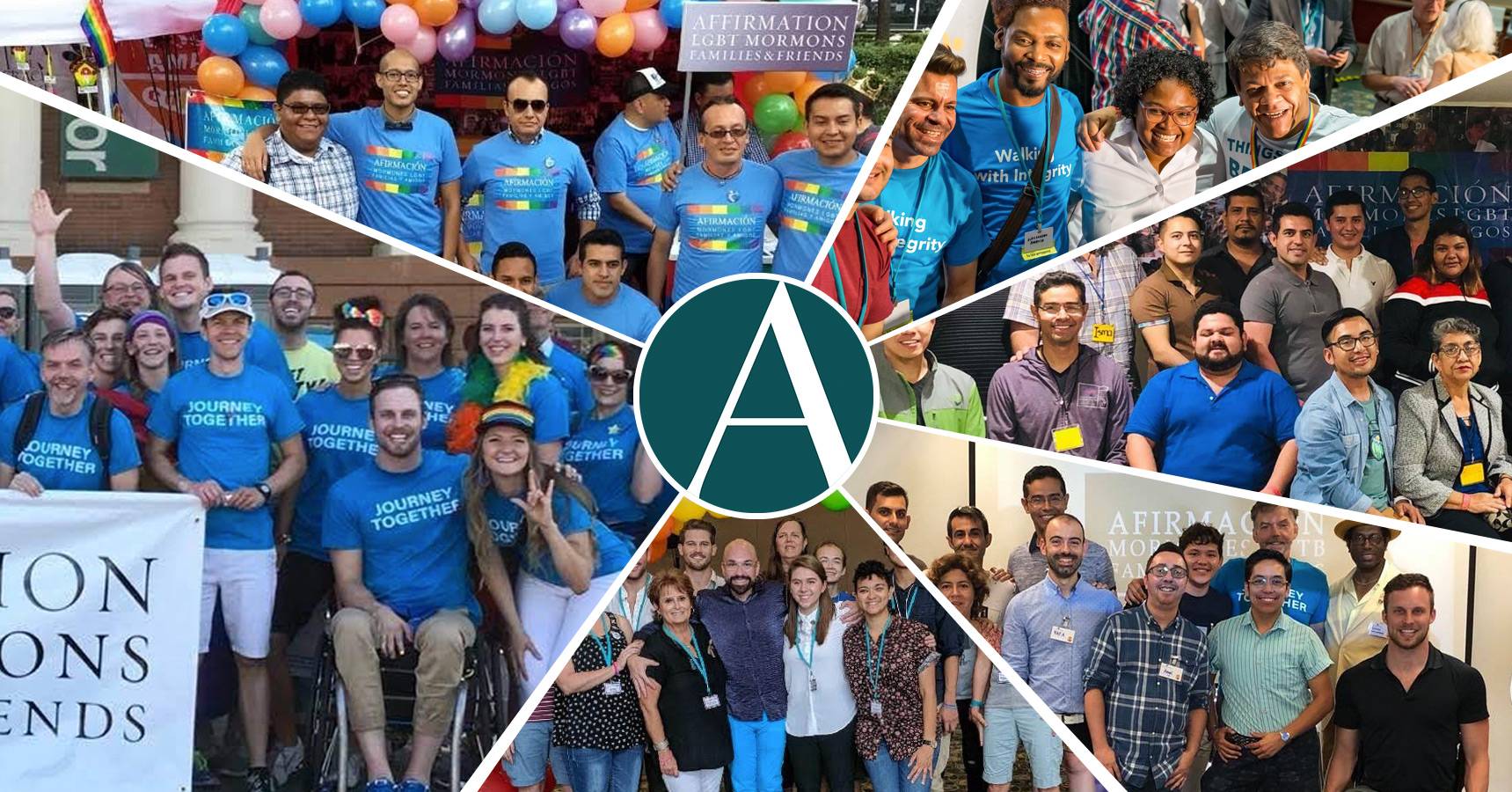 Affirmation is pleased to announce the appointment or election of leadership teams in Chile, Ecuador, Argentina, and Mexico. We thank these leaders for volunteering their time and talents to work for the understanding, acceptance, and self-determination of individuals with diverse sexual orientations, gender identities and expressions as full, equal, and worthy persons within the Church of Jesus Christ of Latter-day Saints and society, and to help them realize and affirm self-worth.
Affirmation Chile
| | |
| --- | --- |
| | Marcelo Rojas Abaca (President) is 44, lives in Talca, is a nurse, and has served in previous leadership roles in Affirmation. |
| | Brus Leguas Contreras (Senior Vice President) is 65 and a dedicated writer of history. |
| | Felipe Colivoro Triviño (Vice President) has lived in Puerto Montt for the past four years and is a healthcare educator. |
Affirmation Ecuador
| | |
| --- | --- |
| | Patricio R. Alvarado (President) is 33, lives in Arenillas, and is manager of a language school. |
| | Alison Santander (Senior Vice President) is 27, a native of Jipijapa Manzano, and partner of a gastronomic center. |
| | Henry Ismael Moyano Cevallos (Vice President) is 31, lives in Guayaquil, and is chief financial services officer. |
Affirmation Argentina
| | |
| --- | --- |
| | Jonathan Iputcha (President) is 25 years old, a lifelong member of the Church, and served in the Brazil Porto Alegre South Mission. He studied international relations at Universidad del Salvador. |
| | Alejandro Cortez (Senior Vice President) is 34 years old, a father of an 11-year-old daughter, a diversity coach, and a freelance social media manager. He's been active in the LGBTQ movement at the provincial level. |
| | Juanis Mongelos (Vice President) was raised in Buenos Aires, completed seminary and institute, and served in the Argentina Rosario Mission. He is the father of 4 children and is an English teacher. |
Affirmation Mexico
| | |
| --- | --- |
| | Ismael Duarte Valerio (President) is 53 years old and originally joined Affirmation in San Diego, California, in 1993. He's currently not active in church, but served a as a missionary in the Mexico South Mission. In recent years, he's helped coordinate Affirmation conferences in Mexico and has served as senior vice president of Affirmation since 2019. He is an accountant. |
| | Linda Torres (Senior Vice President) is from Mexico City. She's a lesbian who was born and raised in The Church of Jesus Christ of Latter-day Saints. She's been a part of Affirmation since 2015 and served as the chapter leader of Affirmation Mexico City in 2016. |
| | Alejandro Alcántara Carbajal (Vice President) is originally from Hidalgo and served as a missionary in Veracruz. He found Affirmation in 2014 and has actively supported his chapter ever since by helping to organize activities. He works for the local government as director of social assistance programs. |
Stay Connected. Receive our free e-newsletter, articles, events, and more. Subscribe below.