---
Affirmation: Gay & Lesbian Mormons—Serving LGBT Mormons and Their Family and Friends Since 1977
---

Trey (left), Guy, Janessa (in Guy's arms) and Emma Marie
Our Families: Trey and Guy
Trey: "I wish I could go back and tell my 17-year-old self that it didn't just get better—it got unbelievable"
This is the latest installment in our series on LGBT Mormon families.
It was a Phase
Trey: After our missions (to Korea and Sweden) in the early 80's, we both attended BYU. I met Guy for the first time when I joined Response, a group he also belonged to. He was the cute one in the group, but I was closeted, in fact attempting to change through "therapy."
Guy: We weren't close friends, but for two years learned to like and respect each other at the time as we worked together at the student peace and human rights group. We had no idea the other was gay. In fact, neither of us knew anyone gay at BYU and, living in accordance with the Honor Code of the time, were deeply closeted.
We graduated and went our separate ways in 1985. It wasn't meant to be.
The Chance Meeting
Trey: I was asked to give a talk at Sunstone in Salt Lake City on the biology of sexuality in 1996. I declined on the advice of my Ph.D. advisor (I was getting a Ph.D. at the time in molecular biology) and my step-father. But a week before Sunstone, my mother called and insisted I go and give the talk. She didn't know why, but she insisted something amazing would happen there. The skeptic I am, I told her she'd have to pay for the trip. It wasn't cheap, a flight from New York to SLC at the last minute, but she did. At the last minute, decided to go and give the talk.
Guy: By this time, we'd both finally come out. He was speaking at a Sunstone Symposium in Salt Lake where, sitting beside my mother, I whispered, "I knew Warren at BYU. He's a great guy. Straight." Just then he announced from the podium, "I'm a gay Mormon male." I said, "Well, so much for my gaydar!" We hung out that weekend with a group of friends. The last night in Salt Lake we ended up talking until the wee hours of the morning, after which I left for Bryce Canyon and he for New York.
Trey: I emailed Guy when I got home. I was completely enamoured of him. So I took a step I never did before. I wrote him an email and asked if he'd consider dating long distance, by email.
Guy: I definitely wasn't looking to date just yet as I'd just come out of my first relationship, which was way too long. I had never really experienced single life yet. I thought, "Well, perfect. The only way I'd consider dating right then was from a long distance so we could to take it slowly, while hoping to eventually find the right guy, a real soul mate.
Trey: We started writing emails. Long daily emails. I type fast and always have a lot to say. Before long he asked if we could talk on the phone instead.
Guy: Well, so much for my intentions! We knew we'd spend our lives together within a very few weeks of all night phone calls (often until the sun would rise in New York). Upon hanging up, there was still so much we wanted to share. It just felt so right, so wonderful.
Trey: I knew I found my soulmate.
Guy: I'd been planning a move to San Francisco, as had he eventually, and I happened to get an offer accepted on our Victorian Haight Street home the very week we re-met. That next summer, 8 months after we remet in SLC, he moved to SLC briefly while we prepared for our move to our new home.
Aside from four wonderful years in Heidelberg, Germany for Trey's post-doc and some additional time just outside DC, where we currently live for Trey's fellowship at the National Science Foundation, that home is where we've lived ever since.
Acceptance
Trey: My family, who are not LDS, accepted our relationship with open arms. It was immediate and loving. Guy's parents were amazing. The very first time I met his father, he gave me a huge hug and said "welcome to the family." His mother immediately let it be known I was another son 🙂 .
Guy: We were fortunate to be welcomed into each other's families and now have a great relationship with most family members. There are some relatives with whom we've had painful relationships, but overall it's been really positive. When I first came out, that wasn't exactly the case. My poor, sweet mother even threw up when I told her. But my family has come a long way to being extremely supportive, in part thanks to the passage of time, seeing our happy lives, and to Family Fellowship for my parents (now nearly 90).
Trey: I was still attending church at the time I met Guy. I was out and openly gay, but living in accordance with the Church rules. One day, my bishop called me. He heard I gave a talk at Sunstone that criticized the Church leaders. He said he read the text of the talk (though I never wrote it down) and it didn't seem to be critical at all. But he also heard I had a new relationship.
Guy: I hadn't been active since shortly after leaving BYU, where the VP, my stake president, told me he greatly respected the way I'd handled my situation, already in a relationship, and wished me well, so I decided to quit while I was ahead. Trey had devoted twenty years of his life to the church since he'd joined at 17 under unusual circumstance (when he joined he was even denied the priesthood because he had a distant ancestor who was black) and against his family's wishes. Trey, ever honest and open, told the stake president about our commitment to each other. They held a court which we both attended and after three hours of searching, sincere questioning and despite what they said the high council would have decided had they had their way, the president said he had no choice but to "follow the handbook" and excommunicate him. He felt that when Trey felt the loss of the spirit, he'd realize the mistake of his ways.
Trey: Upon hearing the decision I felt at peace and it was right for me. I could create the life I was meant to have.
The Children
Trey: When I met Guy I was planning to adopt as a single father. I wanted four children and two dogs. I make very specific plans in life sometimes.
Guy: I wasn't sure I wanted children. It was a little while after coming out I had decided I could never have children. When I was with my former partner I had finally come to peace with that, feeling I could "multiply and replenish the earth" in many other ways than being a parent. So, we debated and eventually each convinced the other of our own positions and switched. In the end, we came to an agreement and pursued adoption. We settled finally on doing a private, domestic adoption even though we were by that time living in Europe.
Trey: It took over 2 years after we made the decision. We had to find an adoption agency that would work with same-sex parents, US citizens living in Europe. After tens of thousands of dollars, lots of home visits and paperwork, we were matched. We flew back to meet the expectant birth mother and anticipated the day. We learned while in Germany that the baby was born unexpectedly immediately after our return, so we flew right back to pick up our new child! It wasn't to be. The mother changed her mind. So we returned to Germany, when soon after we got another call, there was a newborn near Seattle available for adoption. Guy immediately flew back to the US and I followed soon after. There we met our soon-to-be new 4lb 4oz baby daughter. We named her after our grandmothers, Emma Marie and took her home to Germany. We returned to the US by the time she was 1.
Guy: We started the process for a second adoption a few years later. We wanted two children and Emma really wanted a sibling. After almost giving up after a few more years of trying through foster adoption, Janessa, then nearly 4, suddenly joined our family. Trey got a call one night and asked if we could take a child… that night. We asked for a one day delay as Guy was in Mexico. We had to let Emma know in the morning that by the time she got home from school, she'd be a sister. The next day we had a meeting, they inspected our house again and brought our new daughter that afternoon. Janessa had a difficult and sad childhood to say the least and those first months were extremely difficult with lots of challenges, but she has made a lot of progress and is a really beautiful, sweet, girl.
The girls are now 6 and 10 and our family is complete.
The Marriage(s)
Guy: We had a commitment ceremony in December 1997 that we consider our most important anniversary as that, despite its lack of legal status, was where we formally committed to each other in front of most of our family and friends and truly felt the love and support of our community. We will always greatly cherish that time. At the time I don't know that we believed we'd ever have the opportunity and blessing of a legal marriage.
Trey: The ceremony was amazing and deeply spiritual. Our friends and family read from Walt Whitman and the Book of Mormon (Men are that they might have joy), beautiful music, Our good friend Trevor painted a canopy.
A few years later California instituted Domestic Partnership and we took advantage of at least a semblance of legal recognition. I guess that was our second "marriage."
Guy: Our third "marriage" was the remarkable Valentine's Day weekend in 2004 when Mayor Newsom bravely opened up City Hall for weddings. We waited in line for two days with friends, who were also getting married, and our families, in order to make our commitment equal under the law. It was a huge pleasure seeing the thousands of committed couples and families like ours who, valuing the institution of marriage, were eager to commit their lives to one another with all the rights and responsibilities that accompany such a huge commitment. It was amazing, too, to see the love and support of the community, people coming out braving the cold and rain, bringing hot drinks, blankets and flowers to the couples waiting so long outside to enter and seal their love. Alas, it was very short lived when all our marriages were annulled (as we expected they would be, but still…).
Trey: Then, in 2008, about a week before the devastating Prop. 8 vote, we were married again in San Francisco City Hall (after a simple ceremony in front of friends and family in our home). This time it remained legal, in the eyes of the state of California anyway. That was our fourth "marriage." We hope and pray for the day that marriage equality is realized and our family and the many families like ours will be not only equal under the laws of the land, but also in the eyes and hearts of its citizens.
Our Lives
Trey: Our lives have been deeply blessed. It hasn't been without its struggles, challenges and sorrows. 36 years ago I survived the suicide of my first love, a boy who brought me so much joy. It scarred and devastated me and I thought at that time that I'd never find happiness. If a person from the future told me on that day 36 years ago that I'd have a soulmate who I was committed to, loved and cherished decades later, I would have not believed it. But if it had turned out that was all that was true, it would have been enough. If you told me that we'd have two sweet, wonderful daughters. I wouldn't have believed it, but it would have been enough. If then you told me that we'd have a supportive, loving extended family and many close and wonderful friends. I'd wouldn't have believed it, but it would have been enough. Then… if this person from the future told me that we be legally married, well, I would have had him committed.
But it's all true. And we are blessed. I wish I could go back and tell my 17-year-old self that it didn't just get better—it got unbelievable.
LDS artist Michael McLean

LDS author Greg Prince

The Hilton is located at 255 S. West Temple
Mormon LGBT/SSA Social to be Held in Salt Lake City on General Conference Weekend
April 5 Event to Include Music by Michael McLean
by Randall Thacker
All LGBT/SSA Mormons, their families and friends, are invited to join us for a fabulous evening of learning, music, food, and socializing. LGBT Mormons and allies have been holding well-attended monthly socials in Utah since last December.
In conjunction with LDS General Conference, an LDS LGBT/SSA gathering and social will be held Friday evening, April 5 from 7-9:30 p.m. at the Hilton Salt Lake City Center (255 S. West Temple).
The first part of the program (7:00 – 8:00 pm) will feature LDS author Greg Prince who will speak about his book David O. McKay and the Rise of Modern Mormonism. We will also have a performance by renowned musical artist Michael McLean, followed by time to socialize and meet new friends over light appetizers and soft drinks.
Invite your parents, family members, friends, church leaders, and others who love to socialize with LGBT/SSA Mormons. Spread the word to your friends who are coming to town for general conference.
Affirmation Leadership and Board to Meet April 5-6 in Salt Lake City
Friday Meetings to Be Held at the Hilton Salt Lake City Center 
by Randall Thacker
The Affirmation Board of Directors and Leadership Team will be meeting in Salt Lake City, April 5-6 in conjunction with LDS General Conference.
Their administrative focused leadership meeting will be held all day Friday at the Hilton Salt Lake City Center (255 S. West Temple). Agenda items include defining Affirmation's brand and messaging for the future, board governance, developing the ally network, preparations for the annual conference, and outreach and membership processes.
On Saturday April 6, those interested will be attending a session of general conference together. The other half of the day (TBD) we will have a leadership development workshop for all members of the LDS LGBT/SSA community. Potential topics include leading change, leveraging our strengths, building relationships, and other general leadership principles.
If you are interested in participating in any of these leadership sessions please RSVP by contacting Sam Noble.

Mark Schneider
LGBT Mormons Represent Through the "Faces of Affirmation" Project
We are looking for people of all stripes to tell their stories as it relates to issues of LGBT identity and the Church
by Mark Schneider
It seems that Mormons, LGBT or straight, can never escape the burden of representing. We like to put on black name tags and march around town in formal wear, so everyone around can raise their gaze and say, "Yep, there's the Mormons." It's not everyone that gets so dressed up for Popeye's Chicken. We like to inconspicuously place "pass along" cards in returned library books and think giddily of who they might reach, who might join the Church – maybe even the librarian (he would make a great member). Does that Book of Mormon that I tossed to you like it was something you'd wash your car with have an elaborately and punctiliously written testimony in the front cover with a picture of my gorgeous and happy family? I never knew!
Yes, Mormons do their fair share of representing. Of course, discovering that you are LGBT and Mormon can put a damper on your zeal. Suddenly, the thought occurs to you that that male librarian might be gay and might be better off never hearing about the restored Gospel. You think this because, notwithstanding any positive impact on your life, you think you might have been better off without it. Some of us continue to believe, walking the tightrope, and some of us quietly walk away, hoping to never have to represent again, at least not Mormonism.
But I contend that the burden to represent does not end for any of us, LGBT Mormons of belief or of background. Though our various representations might be different depending on where we situate ourselves, it is important to stand up and be counted. To be counted is to reflect the kind of culture we would like to see in the Church: a culture where LGBT people not only want to stay but would want to come and Church members could feel comfortable inviting them (indeed, sharing the Gospel). To be counted is also to clearly mark the paths available for LGBT Mormon youth, so they do not struggle to the same extent as people once did. Finally, to be counted is to make the world a more inclusive, friendlier place to be LGBT.
So how can you be counted? How can you represent? For our purposes, to represent is to tell your story. We are looking for people of all stripes to tell their stories as it relates to issues of LGBT identity and the Church of Jesus Christ of Latter-day Saints. Paul has already told his as has Brett, so check these out to see what kind of stories are being told. We are very interested in diverse perspectives and, particularly, in voices that we don't hear as often: lesbians, transgender people, LGBT Mormons from around the world, and allies in the Church. If you would like to submit a story, reach me by email.
This is what we are calling the "Faces of Affirmations" project. You better represent.
Affirmation Contests Proposition 8 Amicus Brief Filed by LDS Church
National Organization of Gay and Lesbian Mormons Challenges LDS Church on Landmark Civil Rights Case
Salt Lake City – February 4, 2013 – Affirmation: Gay and Lesbian Mormons, the leading international organization for gay and lesbian Mormons, today presented its perspective on the Amicus Curiae brief filed by The Church of Jesus Christ of Latter-day Saints (LDS) Church to the U.S. Supreme Court in support of Proposition 8. Affirmation is also requesting clarification from LDS church officials on whether same-sex couples with or without children will be welcomed within congregations of the Mormon Church.
In contrast to the brief filed by the LDS Church, which hinges on the belief that a family can be only composed of a man, a woman and their children, Affirmation's membership includes many same-sex couples, including couples who are providing foster care for children, have adopted children, or who are raising their own biological children. Affirmation firmly believes that these families deserve the same treatment, and the same legal and societal protection as opposite-sex couples and their children.
In 2008, the LDS Church more actively participated to pass California's Proposition 8 than it had on any other political issue in the past. LDS officials urged members to become involved with the cause, who then contributed as much as half of the $40 million raised and up to 90 percent of the initial volunteer force to support the ballot measure.
Since then, the Church has lessened its involvement in ballot initiatives involving marriage equality, assisted in passing a housing and employment non-discrimination act in Salt Lake City and launched MormonsAndGays.org, an official website encouraging church membership to reach out and love "all God's children, including our gay and lesbian brothers and sisters."
Unfortunately, for many gay Mormons, their families, and fellow LDS Church members, the filing of the amicus brief calls into question the more inclusive tone and efforts the LDS church has made to address the needs of its LGBT members the past four years. The Church argues that marriage as an institution to bind parents to children is a public good that should be recognized and supported by the state, ignoring the fact that LGBT couples with children provide similar public good and deserve the same recognition and support from the state.
"I agree that churches should have the freedom to petition the government and that Proposition 8 should not be invalidated due to religious support of the initiative," said Affirmation President Randall Thacker. "However, we believe Proposition 8 should be invalidated on the grounds that it denies protections to same-sex couples who have committed to care and provide for each other and their children, a grouping that is clearly defined as a family by the majority of society."
Spencer Clark, President of Mormons for Marriage Equality and straight ally adds his voice stating, "I agree with the Church that the law should promote strong families and stable environments for the raising of children. Unfortunately, Proposition 8 provides no additional benefits to straight couples while denying substantial benefits and legitimacy to gay and lesbian couples who are also raising children. The brief argues for a conception of marriage that blatantly ignores the hundreds of thousands of children in the United States being raised by same-sex couples, pretending that these loving families don't exist.
"I personally know and admire many loving gay families and find it unconscionable for them to be treated any differently under the law than I myself would like to be treated, and I invite everyone to get to know some of these families, who are our neighbors and fellow citizens."
Affirmation advocates for LGBT Mormons, including those who are married, in a civil union or partnered with a member of their same sex. The organization firmly believes that marriage equality strengthens the institution of the family and that gay couples and their children deserve every societal and legal protection afforded to straight couples. Visit www.affirmation.org to learn more about the organization and read stories about the significance marriage means to gay couples and their families.

Peter van der Walt
The Alma Proposition
The more you try, the more it grows. Good seeds grow. Good seeds bring good fruit.
I don't know you.
I don't know your story, your background, or your experiences. I am not here to tell you that you must see as I do, think as I do, or believe as I do. I haven't found the truth–I'm just another human looking for it, constantly. You may want to know how to grow your own faith in God. Something that works for you – not for me, or one of the million or so self-appointed experts all over the world.
Maybe you already believe in God but feel distant from Him. Maybe you feel that you are not worthy. Maybe someone told you that you are not worthy. Maybe you haven't prayed in years. Maybe you are not sure whether God exists or not. Maybe someone taught you to hate God. Maybe you don't believe at all, ever or anymore, but something in you wants to.
The good thing is this: it's not about what others say, what others do, how millions or billions of adherents or followers or brethren live and conduct their words, deeds, and thoughts.
The traditional definition of a relationship with God is one (1) person and (1) God. Redefining THIS relationship is idolatry.
It's not about the sins committed by religionists, the strictures and codes of religious legalism, or the foot-in-mouth tendency of the religious who meddle in secular politics. It's not even about the judgment, abuse, discrimination, false teaching or even violence that may have been inflicted on you by the members of your own or another faith.
This is about you and God.
It is separate and distinct from any particular religious background. It is a relationship that exists, or could exist, between you and a Heavenly Father that is kind, just, decent and holy. He is a good guy, not a bad guy, like many of his ambassadors will pretend.
You can find strength in that relationship. It can nourish you and nurture you–give you strength to deal with the religious and the non-religious alike. You can feel God's presence in your life.
For a long time, I disbelieved entirely and totally. Then, one day, I read what seemed to me to be an infinitely rational, reasonable proposition.
How do you grow faith if you don't know how? Considering how negative the majority of religious inputs may be in your life, or how irrational a concept it seems.
In Alma 32, I read how a "despised, shunned, cast-out, afflicted, unacceptable, not-good-enough" group of people went to hear Alma preach. Alma preached about faith, and told them that they are those who say, "If thou wilt show unto us a sign from heaven, then we shall know of a surety; then we shall believe" (v. 17).
Alma's response to this ultimate challenge on faith is almost blunt; starting on verse 27, he asks them to AROUSE THEIR FACULTIES (not dumb it down, not oversimplify, not say just do it 'cause I say so). He tells them in that statement to start thinking, to start observing, to be willing to "experiment upon his words."
Start with a little trust –whatever you can muster– and give it a go. See what happens. If it doesn't work, well–you lose very little. If it does work, try a little more.
The more you try, the more it grows. Good seeds grow. Good seeds bring good fruit.
"But behold, as the seed swelleth, and sprouteth, and beginneth to grow, then you must needs say that the seed is good; for behold it swelleth, and sprouteth, and beginneth to grow. And now, behold, will not this strengthen your faith? Yea, it will strengthen your faith: for ye will say I know that this is a good seed; for behold it sprouteth and beginneth to grow" (verse 30).
It's simple karma, really. What you focus on you get more of.
If all you know is condemnation, then faith equals condemnation. Don't let them rob you; empower yourself. It does not have to be a choice between fanaticism and unbelief, reason and faith, love and justice.
A billion people negotiate this issue in a billion different ways. You may like reading your scriptures. Or singing hymns. Or meditating. Or praying. Or fasting. Or serving. Work with your strengths, do what works for you.
In his personal writings, Joseph Smith wrote: "Our heavenly Father is more liberal in His views, and boundless in His mercies and blessings, than we are ready to believe or receive; and at the same time more terrible to the workers of iniquity, more awful in the executions of His punishments, and more ready to detect in every false way, than we are apt to suppose Him to be."
Quorum of Twelve and First Presidency member Hugh B. Brown added: "A sense of relationship and co-partnership with God involves the concept of universal brotherhood and that will help to develop intelligent tolerance, open-mindedness, and good-natured optimism. Life is really a battle between fear and faith, pessimism and optimism. Fear and pessimism paralyze men with skepticism and futility."
Another of my favorite Hugh B. Brown quotes: "Now I have mentioned freedom to express your thoughts, but I caution you that your thoughts and expressions must meet competition in the market place of thought, and in that competition truth will emerge triumphant. Only error needs to fear freedom of expression. Seek truth in all fields, and in that search you will need at least three virtues; courage, zest, and modesty. The ancients put that thought in the form of a prayer. They said, 'From the cowardice that shrinks from new truth, from the laziness that is content with half-truth, from the arrogance that thinks it has all truth—O God of truth deliver us'."
So don't be afraid, and don't let yourself be bullied. Develop your relationship with God, so that you stand in a position of strength. Go ahead. Shake things up. Try a little and see what you get.
2013 Annual Affirmation Conference: "New Frontiers"
To be held in Salt Lake City September 13-15
With activities and workshops specifically for parents, families, youth, friends, and church leaders, the 2013 Affirmation conference will be more fun, musical, spiritual, and educational than you can imagine! The conference will officially kick off Friday afternoon, lasting through Sunday.
Cost: This year's conference registration fee will be only $99 or less depending on how much of the conference you plan to attend. This is a major reduction in cost from previous conferences. We also negotiated an especially low rate for the hotel: $99 for 2 people, $109 for 3 people, and $119 for 4 people per night.
Transportation: For the first time ever, you will be able to travel from the Salt Lake City airport to the conference without a taxi or a rental car: The city is expanding the light rail system to the airport, and getting to the University Guesthouse will be as simple as hopping onto the light rail and changing from the green line to the red line at the Courthouse station in downtown Salt Lake.
The Planning Committee, is hard at work, and we expect to open registration soon. If you have suggestions for conference speakers or events, this is the time to share them with us. Contact Doug Balls or talk with the committee in person at the April 5 social to be held in Salt Lake City.
Please make plans to join us September 13-15 in Salt Lake City for an unforgettable event. You'll be glad you came.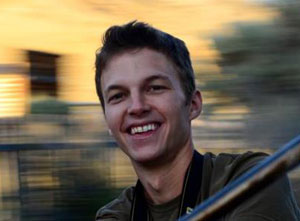 Jared Ripplinger
LGBT Mormons and Allies Share Bonds, Music, Food
Diversity Celebrated at West Valley Social
By Corey Howard
Utah's March LDS/LGBT Monthly social was held at the lovely home of Sarah Irish Nicholson in West Valley.
As we all arrived, and the kitchen island filled with an array of delicious food brought by everyone, the house was humming with everyone becoming acquainted, or renewing acquaintance from past socials and other circles. It was great to have children present and participating—spreading their own sunshine through the room.
After a spiritually sweet opening prayer, we arranged ourselves in and around Sarah's wonderfully long feast-type table and family room. Dr. William Bradshaw presented the spiritual message. Dr. Bradshaw is well-known as an ally, and his background as a retired professor of Biology from BYU equips him with a vital source of the solid, scientific knowledge we need. Many people openly spoke of their anticipation to meet and hear from him. His remarks went beyond biology and into the realm of compassion, addressing the flawed cliché of "Love the Sinner, Hate the Sin". Dr. Bradshaw illustrated the broken behavior we promote by introducing Hate into the equation in any form. He has generously agreed to share his presentation in digital form, and we hope to make that accessible soon.
After Dr. Bradshaw's remarks, everyone in the room gave a short introduction of themselves. As one of the group said : "It allowed for easy conversation and connection for the rest of the evening. As always, the best part was the opportunity for new friendships and connections. I was uplifted to witness the fellowship, hope, love, and laughter present among everyone."
There were about 30 people present, from organized groups such as Affirmation, Family Fellowship, Mormons Building Bridges, Reconciliation, and USGA (BYU). There were also people attending who "heard it through the grapevine".
Jared Ripplinger was our musical guest on viola—and for future reference, we need to ask him to play more than one number. He has written music since a very young age, and on this occasion performed "Thou Gracious God Whose Mercy Lends". It was beautiful. He has released five albums—the most recent being "Spectrum".
Scott Nicholson (from the Utah Gay Fathers Association) provided karaoke, and after another long period of socializing, the singing began. The majority of those brave enough were the band of young people from BYU. Their uninhibited enthusiasm made the music a success, and the fun lasted until about midnight, when they left to make the ride back home to Utah County.
One strength of this gathering is the bringing together of many perspectives of people who are in varying stages and positions as LDS/LGBT members, partners, and allies. Especially timely this month, as one guest was a father whose teen son came out only a few weeks before. This father is in the process of trying to learn and gather information. He expressed gratitude for the love and welcome he felt.
Scott and Sarah Nicholson were troopers. Sarah having broken her wrist, and undergone surgery only the day before the event. Their family set a tone of fun and welcome. The next day, after a late night house full of people, Sarah said it had lifted her spirits. This is representative of how everyone feels at the socials.
Some quotes from those who attended:
"I love the multi generational diversity that we have at these gatherings…. Also the variety of individuals: LGBT , MOM, and allies. Would love to see some church leadership show up at these gatherings. We should invite the prophet! Wouldn't that be cool!"
"Many thanks – my kids had a really good time. One especially enjoyed having a place to hang out that was safe and not sexually charged, which he's trying to stay away from. I think a supportive multi-generational setting is really helpful in this respect…"
"We met some great people, most of whom are parents of LGBT. I enjoyed meeting the kids from BYU. Cute doesn't cover it. My husband says he felt a tremendous outpouring of the spirit and that everyone was so kind. "The openness and willingness of others to share their life stories and experiences was remarkable." We compared how we were treated as parents of autistic children and their experiences as the parents of a gay child. Rejection was the key similarity. We talked about how hard it is to stay involved with your neighbors when they actively reject your children."
"Allowing People the Freedom to Plant Their Spiritual Roots"
On the Eve of Supreme Court Debate on Prop 8, a Growing Number of Mormons Are Coming Out in Support of Marriage Equality
by Hugo Salinas
Three weeks from today, the U.S. Supreme Court will hear oral arguments on Prop 8. Lawyers working for the LDS Church recently filed an amicus brief restating arguments against marriage equality, yet none of those arguments changes the reality of the historic time we live in: Today, a record 61 percent of Californians support marriage equality, and a majority of young Americans also support same-sex marriage. Do you know what that means? Even if the Supreme Court were to rule against marriage equality, LDS leaders are fighting a cause that they already lost in the court of public opinion.
For me, nothing is more hopeful than what I see at the grassroots: A growing number of Latter-day Saints who support equality not despite their religious beliefs, but because of them. Many Mormons today find inspiration in LDS teachings about justice and equality. To paraphrase a scripture we all learned in seminary, many Latter-day Saints want to "bring to pass much righteousness," "do many things of their own free will," and "be anxiously engaged in a good cause" (D&C 58:27). Not merely engaged, but anxiously engaged in good cause!
There are many examples of this dramatic move—from the grassroots organization Mormons for Equality to prominent Latter-day Saints like Democrat Harry Reid and Republican Jon Huntsman. Morris A. Thurston, a Mormon lawyer from California, recently wrote a critique of the Church's amicus brief in which he compares some of the arguments the LDS Church is making for Prop 8 to the kind of discrimination that once banned interracial marriage. Kevin Kloosterman, who until last year served as an LDS bishop, joined a coalition of clergy and faith leaders on a press conference in support marriage equality in Illinois. Spencer Clark, executive director of Mormons for Equality, joined Affirmation leaders in a response to the LDS brief by saying, "I personally know and admire many loving gay families and find it unconscionable for them to be treated any differently under the law than I myself would like to be treated and I invite everyone to get to know some of these families, who are our neighbors and fellow citizens."
The most recent of these Mormon voices calling for equality is John W. Mackay, an LDS lawyer from Utah who co-authored a 52-page amicus brief in support of marriage equality. "In places like Utah, there is a system of laws that chips away at hope and dignity at every step in the life of a gay man or lesbian woman," Mackay told LDS author Joanna Brooks. "And to me, that was compelling enough, but it was also compelling to me that those are the same spiritual principles I identify within my Mormon faith. We care about human dignity and potential; we care about allowing people the freedom to plant their spiritual roots."
I want to invite you to think about the historic moment we live in—a time when a majority of Americans no longer believe that same-sex marriage is a curse, but a blessing; not a threat to society, but one of its strengths. At this time, we join people of all faiths and stripes who believe, just like we do, that governments must make and administer laws "for the good and safety of society" (D&C 134:1) and that "happiness is the object and design of our existence" (Joseph Smith, April 1842).
Mormons to Rally for Nondiscrimination
March 12 at 5:00 pm at the Utah Capitol
A group of faithful Latter-day Saints will gather at the south steps of the Utah Capitol on March 12 to rally in support of nondiscrimination. The event is being organized by Spencer W. Clark, executive director of Mormons for Equality, and other Mormons who want Utah to pass legislation against discrimination.
"This is a faith-based family event for members of the Church of Jesus Christ of Latter-day Saints to show our Mormon values of pure, unconditional love and inclusion," the rally announcement reads. "We support nondiscrimination in our state, and believe that as disciples of Christ we must protect the most vulnerable among us.
"We will gather under the American flag at the south Capitol steps respectfully as families with children and strollers, wearing our Sunday best, carrying signs with the words of the Prophets, scriptures, and our Mormon hymns and songs."
Program
4:00 p.m.: Setup
5:00 p.m. – 6:00 p.m.: Event; speakers TBD
Opening Prayer
Opening Hymn: Come, Come Ye Saints, #30
Children's Chorus: "I'm Trying to Be Like Jesus"; parents, please accompany your primary-aged children who would like to join in to the top of the steps to sing before the assembly
Slow march from the Capitol steps to the promenade and back
Closing Hymn: God Be With You Till We Meet Again, #152
Closing Prayer
This is one of several Mormon groups supporting an anti-discrimination bill currently under discussion at the Utah Capitol. Mormons Building Bridges has also issued a statement in support of a statewide anti-discrimination bill. In November 2009, the LDS Church endorsed an employment and housing non-discrimination act in Salt Lake City which was the model for similar ordinances passed by 15 cities across Utah.
For more information about this event and ideas for signs, visit the group's Facebook invitation.
Mormons Building Bridges Announces Its Support for Statewide Anti-Discrimination Bill in Utah
Statement: "Ponder this issue and consider Jesus' teaching to do unto others as you would have them do unto you"
From a statement posted on the Mormons Building Bridges website
"Mormons Building Bridges is happy to lend its support for legislation sponsored by Equality Utah that will ban discrimination based on sexual orientation and/or gender identity in housing and employment. In 2009, the Church of Jesus Christ of Latter-day Saints was instrumental in the passage of the Salt Lake City municipal ordinance that guaranteed LGBT people the right to work and have a roof over their heads without being discriminated against. Since then, fifteen municipalities including West Valley City, Taylorsville, and Logan have passed similar statutes. Passage of this latest bill will extend these protections to all Utahns.
"Mormons Building Bridges is an organization devoted to reaching out to the LGBT community and making our congregations safe and welcoming for gay, lesbian, bisexual and transgender people. Our religion teaches us the Golden Rule; securing basic housing and workplace rights for all our brothers and sisters puts that principle into action. We encourage our fellow church members to ponder this issue and consider Jesus' teaching to do unto others as you would have them do unto you."
Mormons Building Bridges is one of several LDS groups supporting an anti-discrimination bill currently under discussion at the Utah Capitol. Another Mormon group will gather at the south steps of the Utah Capitol on March 12 to also rally in support of the bill.
A longer version of the Mormons Building Bridges statement is posted on their website.
Affirmation Vice President Featured on CNN
John Gustav-Wrathall: "Are we going to send people a message that you have to lie or hide?"
by Hugo Salinas
Affirmation Senior Vice President John Gustav-Wrathall was featured today on CNN's OutFront show with Erin Burnett in a segment about the "Mormon influence on Boy Scouts as [the] organization reconsiders [its] gay ban." The LDS Church, which sponsors over 30,000 Boys Scouts units nationwide, issued a statement today praising the Boy Scouts of America for delaying a decision that could have lifted the ban on gays being allowed in the program.
"I can't see how being gay, having that sexual orientation, should be any kind of hindrance at all to participating fully in the Church in youth activities which include the Boy Scouts," said John, who is an Eagle Scout and is active in his local ward, despite the fact that he was excommunicated in 1986.
"I just talked to an individual who is active in the Church today; he is gay, and he served as a Scoutmaster," John added. "There are so many of us who have participated for a long time—our behavior within the organization has been exemplary. The question here is, 'Are we going to send people a message that you have to lie or hide, [or] live in fear that other people are going to find out about this?'"
"I came to a point in my life journey when I almost committed suicide because of my anguish about this," John concluded. "And to be open about it—this is a huge thing if you're gay or lesbian."
One week ago, Affirmation: Gay & Lesbian Mormons issued a statement urging the Boy Scouts of America to allow LGBT Mormon youth to participate fully in the youth programs of their wards.
Additional Stories Recently Posted on the Affirmation Website and Blog
One Voice Choir to Present Concert
MormonsAndGays Website Mentioned in 'The Ensign'
Mormons to Hold LGBT-related Conference in Arizona
Brother Kloosterman Goes To Springfield
Still Straight after All These Years: The Boy Scouts of America
Stay Connected. Receive our free e-newsletter, articles, events, and more. Subscribe below.