Mormones LGBTQ del Siglo XIX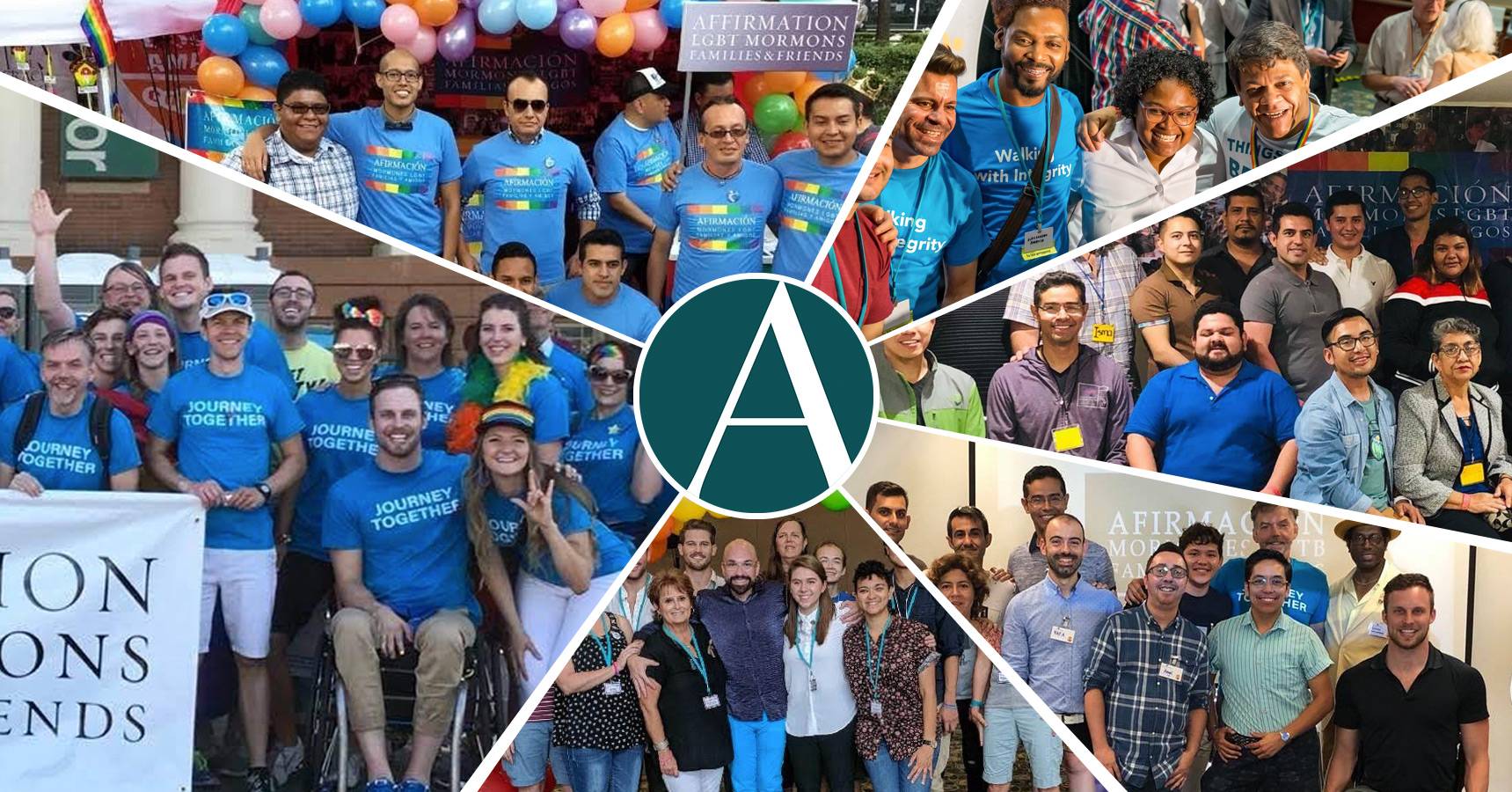 Hugo Salinas 

En 1996 D. Michael Quinn publicó, en inglés, La dinámica entre personas del mismo sexo en los Estados Unidos en el Siglo 19: El ejemplo mormón. Este libro cuenta la historia de algunos mormones del Siglo 19 que desarrollaron intensas amistades con personas del mismo sexo o que fueron homosexuales.
En el Siglo 19 no existía la homofobia de hoy en día. Los hombres o las mujeres podían abrazarse, besarse en público, y desarrollar amistades de mucha intensidad emocional sin que se los tachara de homosexuales. En la Iglesia Mormona hubo casos de hombres y mujeres que, en lugar de casarse, prefirieron vivir con un compañero o una compañera del mismo sexo. También hubo casos de homosexualidad, no solo entre los miembros, sino además entre las autoridades generales de la Iglesia.
Este libro cuenta la historia de Evan Stephens (1854-1930), quien escribió muchos himnos de la Iglesia y fue director del Coro del Tabernáculo por muchos años (ver himnos 8, 12, 19, 25, 110, 149, 158 y 166). Evan nunca se casó, pero sí desarrolló intensas amistades con varios jóvenes que vivieron con él en diferentes épocas y que hacían de amigos y acompañantes. Con el paso de los años varios de estos jóvenes salieron de misioneros, se casaron, y se mudaron de la casa de Evan, pero el Director del Coro siempre encontraba otro joven para ocupar el lugar del que se había ido. Su vida se caracterizó por profundas amistades con hombres jóvenes.
El caso de Louie B. Felt (1850-1928) y May Anderson (1864-1946) es todavía más singular. Louie era la Presidenta General de la Primaria. Cuando tenía 33 años conoció a May, que acababa de inmigrar de Inglaterra y tenía 19 años. Fue un "amor a primera vista". Louie y May se convirtieron en íntimas amigas, vivieron juntas por unos treinta años, y dormían en la misma habitación. En 1890 Louie llamó a May como secretaria general de la Primaria y en 1905 como primera consejera. Las dos mujeres se amaban profundamente y no tenían vergüenza de admitir su amor.
En 1942 Heber J. Grant llamó a Joseph F. Smith (1899-1964) como patriarca presidente de la Iglesia. Joseph era nieto del presidente Joseph F. Smith y sobrino del presidente Joseph Fielding Smith. Además, el Patriarca Smith era homosexual. En la década de 1920 había mantenido una relación homosexual con Norval Service, cuando Joseph era instructor en la Universidad de Utah y Norval era uno de los alumnos. Más tarde tuvo una relación homosexual con otro joven mormón. En 1946 el joven confesó la relación y el Presidente George Albert Smith relevó al Patriarca Smith de inmediato. Aunque lo enviaron "al exilio" en Hawaii y le prohibieron tener llamamientos, nunca lo excomulgaron de la Iglesia. En 1957 lo rehabilitaron en la Iglesia y le permitieron tener llamamientos y usar el sacerdocio.
D. Michael Quinn tiene un doctorado en historia y ha sido uno de los profesores más destacados de la Universidad de Brigham Young, donde enseñó hasta el año 1988. Ha escrito libros, artículos, y ganado premios por su destacada labor profesional. Su libro La dinámica entre personas del mismo sexo ha sido publicado por la University of Illinois Press.

Evan Stephens (sentado), junto a su ama de llaves y Noel S. Pratt, uno de sus compañeros

May Anderson y Louie B. Felt
Stay Connected. Receive our free e-newsletter, articles, events, and more. Subscribe below.