Elder M. Russell Ballard Answers LGBT Questions at BYU Devotional: Believes there is "Place in the Kingdom" for LGBT Members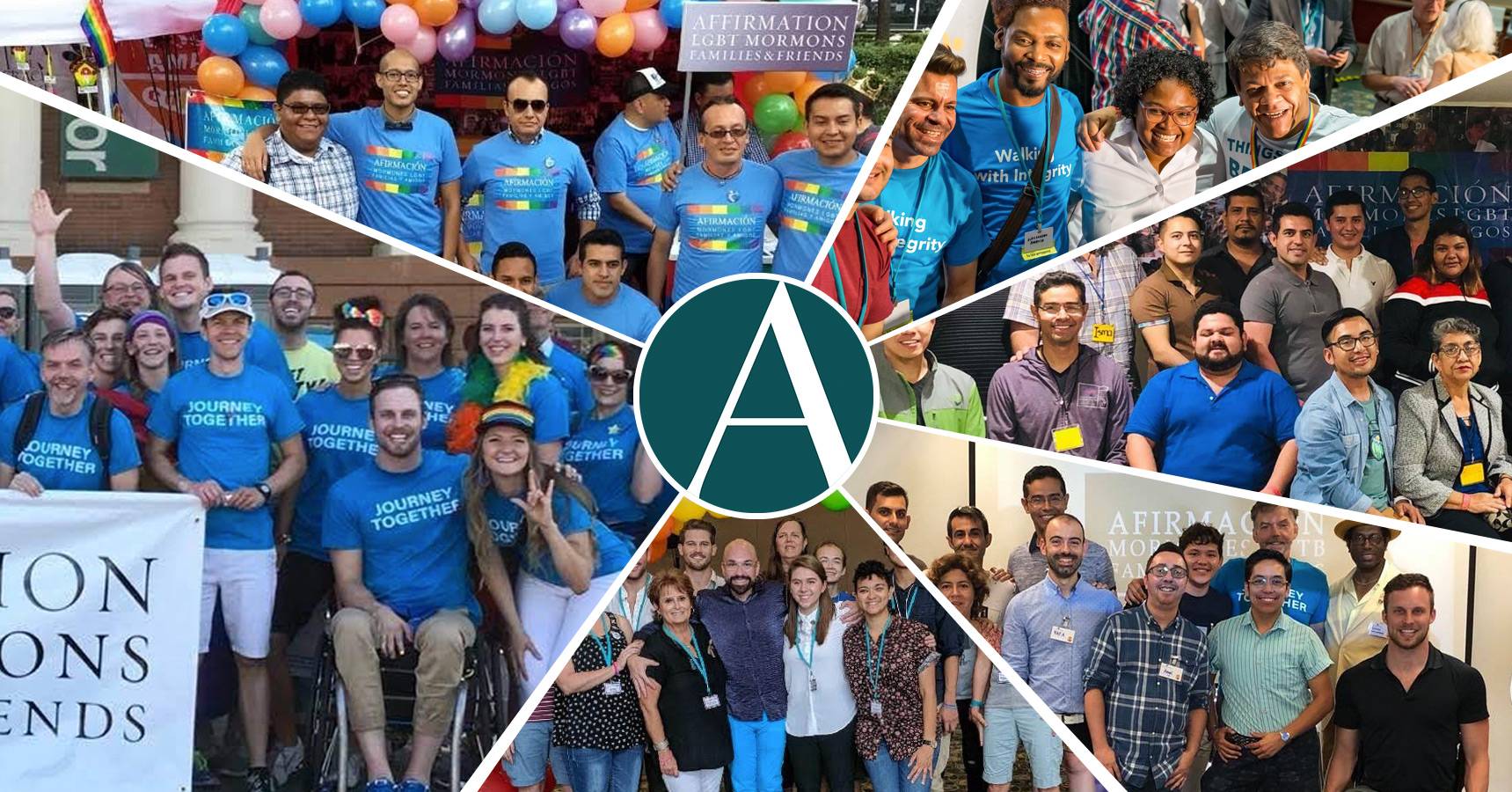 During a BYU Devotional Address on November 14, 2017, Elder M. Russell Ballard, a member of the Quorum of the Twelve Apostles of The Church of Jesus Christ of Latter-day Saints, took the opportunity to answer various questions submitted to him by young single adult members of the Church in advance of his talk. He received 767 questions, covering a variety of topics. Not being able to answer all the questions submitted, he chose to answer questions that would provide answers as broadly as possible to cover the same topics mentioned many times by those who submitted questions. Two of the questions Elder Ballard answered were LGBT related.
Question: "What message do you have for LGBT young single adults?"
Elder Ballard: "I want anyone who is a member of the church who is gay or lesbian to know I believe you have a place in the kingdom and recognize that sometimes it may be difficult for you to see where you fit in the Lord's Church, but you do. We need to listen to and understand what our LGBT brothers and sisters are feeling and experiencing. Certainly, we must do better than we have done in the past so that all members feel they have a spiritual home where their brothers and sisters love them and where they have a place to worship and serve the Lord."
"When we love God, we make and strive to keep our sacred covenants. I testify that living gospel commandments brings anyone untold blessings, allowing us to become our very best selves, exactly who God wants us to be.
Question: "Where does the Church stand on LGBT civil rights?"
Elder Ballard: "We believe that the core rights of citizenship should be protected for all people: for LGBT people, for people of all faiths, and for everyone else. In essence, this means fairness for all. The Church believes the best approach to balancing these rights is to protect the core rights of all groups and then find reasonable compromises in other areas where rights conflict. This is the approach the Church endorsed as part of the recent Utah nondiscrimination legislation."
"We condemn, in the strongest terms, bullying or harassment of any kind. Every person is a child of God. Everyone is entitled to love and respect. The reason that the Church supported the LoveLoud Festival, here in Utah County, was to send a strong message that LGBT youth or anyone else should never be mistreated and if any were troubled, they should seek help from friends, family members, and trained professionals."
"I am aware of the problem of suicide. I have close family and friends who have taken their own lives. I have studied this matter and wrote an article for the Ensign magazine entitled, "Suicide: Some Things We Know, and Some We Do Not." Suicide is a very complicated subject. Experts point out that there are multiple causes, including anxiety, depression, and chemical imbalance that can lead to despair and loss of self-control. Be careful in what you say about suicide and recognize that we do not know the full circumstances surrounding every suicide. The Lord alone has all the facts and only He would know the intent of one's heart. We should not judge those who take their own lives and we should support and comfort those who are left behind after such a death of a loved one. Finally, always remember every life is precious. A gift from a loving Heavenly Father."
Stay Connected. Receive our free e-newsletter, articles, events, and more. Subscribe below.