LGBT Mormons and Allies Share Bonds, Music, Food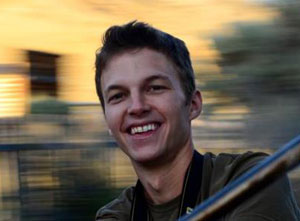 Diversity Celebrated at West Valley Social
By Corey Howard
Utah's March LDS/LGBT Monthly social was held at the lovely home of Sarah Irish Nicholson in West Valley.
As we all arrived, and the kitchen island filled with an array of delicious food brought by everyone, the house was humming with everyone becoming acquainted, or renewing acquaintance from past socials and other circles. It was great to have children present and participating—spreading their own sunshine through the room.
After a spiritually sweet opening prayer, we arranged ourselves in and around Sarah's wonderfully long feast-type table and family room. Dr. William Bradshaw presented the spiritual message. Dr. Bradshaw is well-known as an ally, and his background as a retired professor of Biology from BYU equips him with a vital source of the solid, scientific knowledge we need. Many people openly spoke of their anticipation to meet and hear from him. His remarks went beyond biology and into the realm of compassion, addressing the flawed cliché of "Love the Sinner, Hate the Sin". Dr. Bradshaw illustrated the broken behavior we promote by introducing Hate into the equation in any form. He has generously agreed to share his presentation in digital form, and we hope to make that accessible soon.
After Dr. Bradshaw's remarks, everyone in the room gave a short introduction of themselves. As one of the group said : "It allowed for easy conversation and connection for the rest of the evening. As always, the best part was the opportunity for new friendships and connections. I was uplifted to witness the fellowship, hope, love, and laughter present among everyone."
There were about 30 people present, from organized groups such as Affirmation, Family Fellowship, Mormons Building Bridges, Reconciliation, and USGA (BYU). There were also people attending who "heard it through the grapevine".
Jared Ripplinger was our musical guest on viola—and for future reference, we need to ask him to play more than one number. He has written music since a very young age, and on this occasion performed "Thou Gracious God Whose Mercy Lends". It was beautiful. He has released five albums—the most recent being "Spectrum".
Scott Nicholson (from the Utah Gay Fathers Association) provided karaoke, and after another long period of socializing, the singing began. The majority of those brave enough were the band of young people from BYU. Their uninhibited enthusiasm made the music a success, and the fun lasted until about midnight, when they left to make the ride back home to Utah County.
One strength of this gathering is the bringing together of many perspectives of people who are in varying stages and positions as LDS/LGBT members, partners, and allies. Especially timely this month, as one guest was a father whose teen son came out only a few weeks before. This father is in the process of trying to learn and gather information. He expressed gratitude for the love and welcome he felt.
Scott and Sarah Nicholson were troopers. Sarah having broken her wrist, and undergone surgery only the day before the event. Their family set a tone of fun and welcome. The next day, after a late night house full of people, Sarah said it had lifted her spirits. This is representative of how everyone feels at the socials.
Some quotes from those who attended:
"I love the multi generational diversity that we have at these gatherings…. Also the variety of individuals: LGBT , MOM, and allies. Would love to see some church leadership show up at these gatherings. We should invite the prophet! Wouldn't that be cool!"
"Many thanks – my kids had a really good time. One especially enjoyed having a place to hang out that was safe and not sexually charged, which he's trying to stay away from. I think a supportive multi-generational setting is really helpful in this respect…"
"We met some great people, most of whom are parents of LGBT. I enjoyed meeting the kids from BYU. Cute doesn't cover it. My husband says he felt a tremendous outpouring of the spirit and that everyone was so kind. "The openness and willingness of others to share their life stories and experiences was remarkable." We compared how we were treated as parents of autistic children and their experiences as the parents of a gay child. Rejection was the key similarity. We talked about how hard it is to stay involved with your neighbors when they actively reject your children."
Stay Connected. Receive our free e-newsletter, articles, events, and more. Subscribe below.