Steve and Barb Young to Speak at Affirmation Conference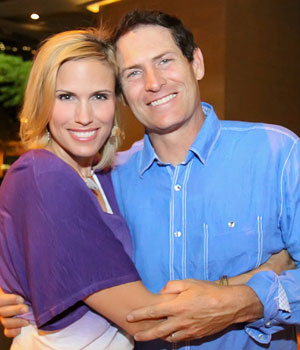 The Youngs Support The Family Acceptance Project, The Trevor Project
Keynoting the Saturday evening session of the 2013 Affirmation Conference will be Steve and Barb Young. Steve is well-known as a Hall of Fame quarterback, but he –along with Barb– are also known for their work with children's charities both here and abroad.
Together they operate the Forever Young Foundation, a non-profit focused on passing on hope and resources for the development, strength, and education of children. One of their recent exciting projects was the opening of Sophie's Place at Primary Children's Medical Center in Salt Lake City, a special room offering the healing power of music.
Another commitment that the Youngs have had for many years is that of bringing more understanding and love to the LGBT community, beginning with the many gay and lesbian friends and family members that have blessed their lives. Barb and Steve have been long time supporters of the Trevor Project, an organization providing crisis intervention and suicide prevention services for LGBTQ youth; the Family Acceptance Project, a research-based organization that uses a culturally grounded approach to help ethnically, socially and religiously diverse families decrease rejection and increase support for their LGBT children; and individuals
doing great work in the area of teaching us all more what it means to "Love One Another."
Both committed members of the LDS Church, Barb and Steve are happy to be part of Affirmation's International Conference, where they hope to lend their voices to the healing work of making our families, our society and our church more welcoming places for our LGBT brothers and sisters.
Stay Connected. Receive our free e-newsletter, articles, events, and more. Subscribe below.